O.S.SPEED 21XZ-GT (Code No. 1AS00)
O.S.SPEED 21XZ-GT Combo Set (Code No. 1AS01)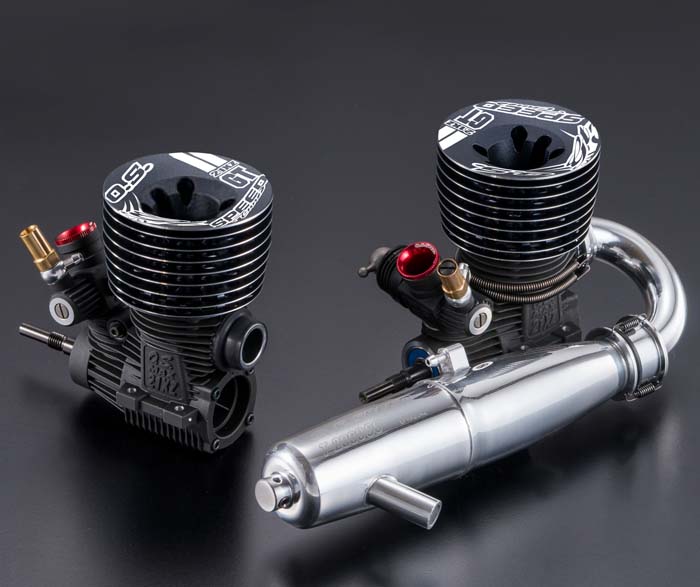 More and more drivers are getting into 1/8 scale GT touring, and the ROAR-legal O.S. SPEED 21XZ-GT was designed specifically to give those drivers a competitive edge. Based on the SPEED 21XZ-R racing engine, the GT features a new cylinder liner with 5 scavenger ports and 3 exhaust ports, for improved power in the mid- to high range. The crankshaft is also new, designed solely for GT touring, and is silicon-potted and DLC coated with tungsten weights pressed in. The dual adjustable carb also conforms to ROAR regulations, and comes with a 7mm restrictor. The outer head has a lower CG, along with shiny fins.

*The products in the pictures are prototypes. They can be changed without prior notice.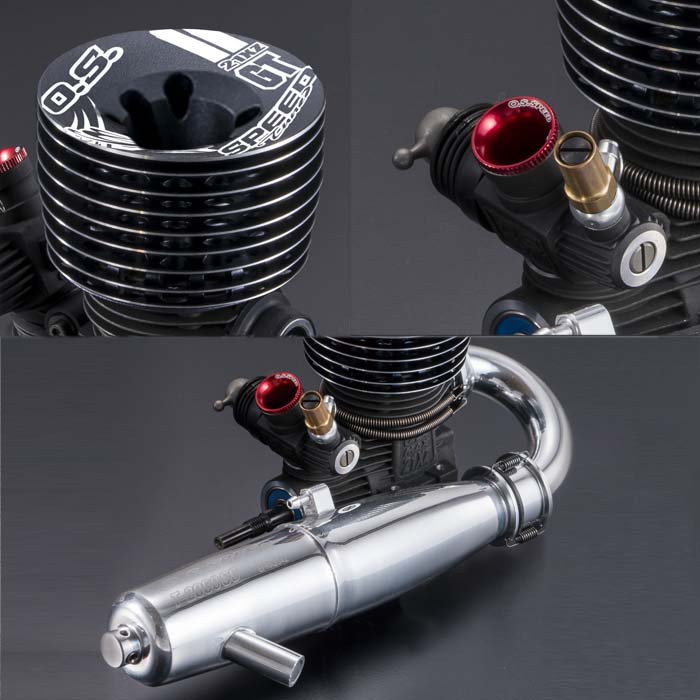 SPECIFICATIONS----------------------------
DisplacementF 3.49cc/0.213cu.in
Bore: 16.27mm/0.641 in.
Stroke: 16.8mm/0.661 in.
Power Output: 2.65ps/34,000r.p.m.i2.61hp/34,000r.p.m.)
Practical RPM: 4,000~42,000r.p.m.
Weight: 353g/12.45 oz.