O.S.SPEED B2102 Code No. 1A300
O.S.SPEED B2102 Combo Set (T-2090SC Tuned Silencer/M2000SC Exhaust Manifold)
Code No.1A301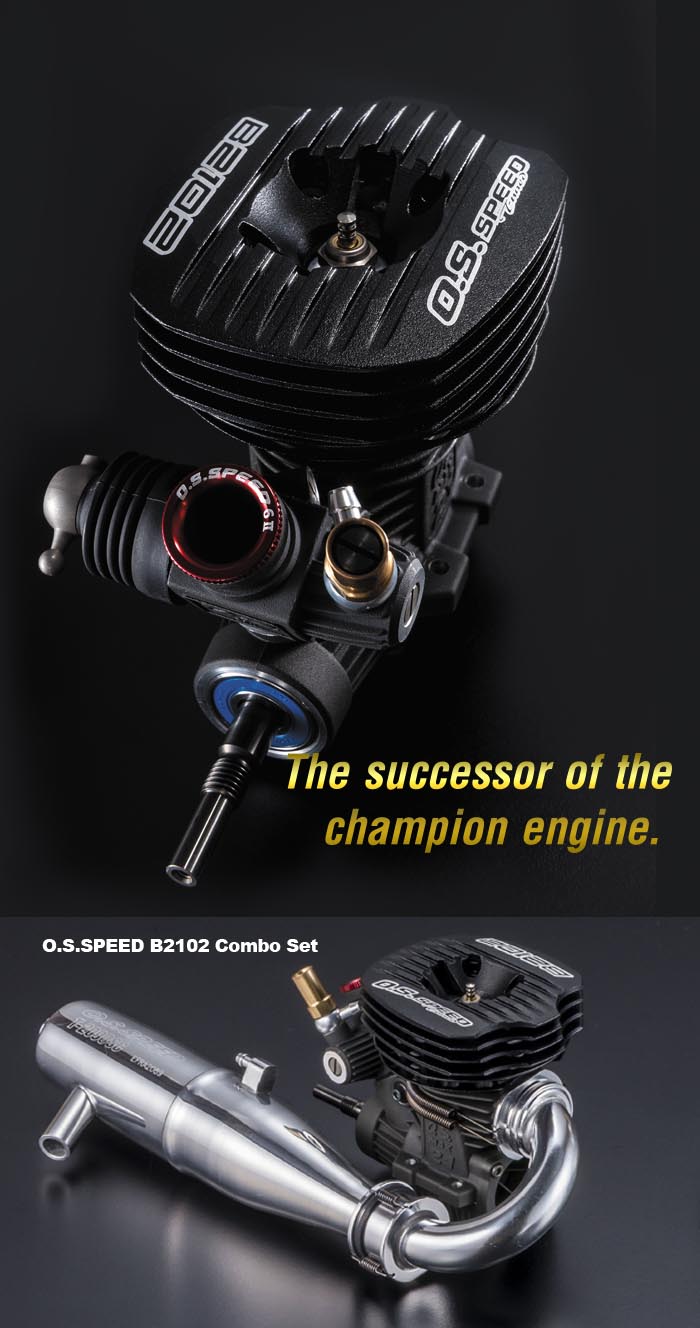 The newly designed carburetor improves fuel mileage. Ten-minute driving per fuel tank is not a privilege of top drivers who have magic fingers any longer but for everybody nowe.
*The product in the pictures is prototype. They can be changed without prior notice.

The new low-profile cooling head (-17mm) makes car gravity center much lower, which improves car handling drastically without sacrificing cooling performance. Car handling at corner is improved a lot. New experienc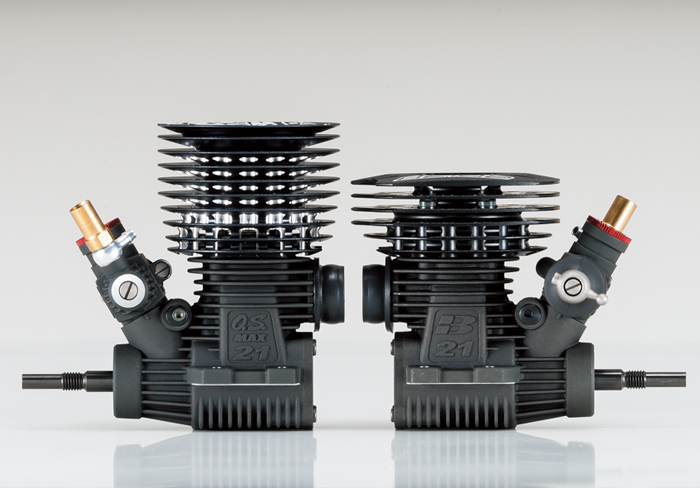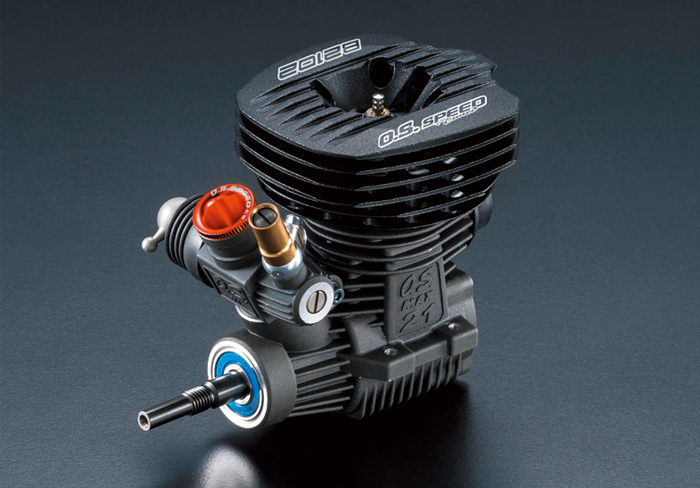 Specifications---------------------------
Displacement: 3.46cc / 0.211 cu.in.
Bore: 16.4mm / 0.646 in.
Stroke: 16.4mm / 0.646 in.
Output 2.65 ps / 2.61 hp / 34,000 r.p.m.
Practical r.p.m.Range: 4,000-42,000 r.p.m.
Weight: 347g / 12.25oz